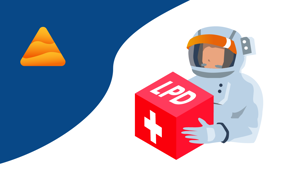 Our whitepaper on how to comply with the swiss data protection act through Dastra
The old Swiss Data Protection Act dates back to 1993 and is no longer adequate to govern the growing data protection requirements in Europe.
The new DPA (NLPD), whose creation was decided in 2017 has the objectives of strengthening the protection of the private sphere of citizens and emphasizing risk analysis and self-regulation as the primary considerations for companies collecting personal data.
The revision of the law was carried out in two stages:
The 1st was done by the entry into force of the LPDS (or LPD Schengen) on March 1, 2019, aiming to comply with the deadlines for transposition of the directive concerning the criminal aspect of the protection of individuals with regard to the processing of personal data.
The second one will come into force on September 25, 2020, after the adoption by the federal chambers of the total revision of the law.
The revision is mainly inspired by the Council of Europe Convention 108 and the GDPR, which is already implemented by many Swiss actors due to its majority application in the EU.
The revised DPA was announced for the second half of 2022. The Federal Office of Justice has just announced a possible delay, which would push this date to September 1st 2023.
Come and (re)discover with Dastra how to comply with the swiss DPA and GDPR operationally and in practice. Whether you are a Swiss organization wishing to equip yourself with a tool before the NLPD comes into force, or simply a French company interested in the Swiss law, or simply in the RGPD and Dastra, this white paper is for you!
A small step for DPOs, a big step for data protection
Dastra.eu is free to try, easy to set up, and work seamlessly together.
Startup for free
Ask for a demo
Free 30 day trial - No credit card required - No commitment